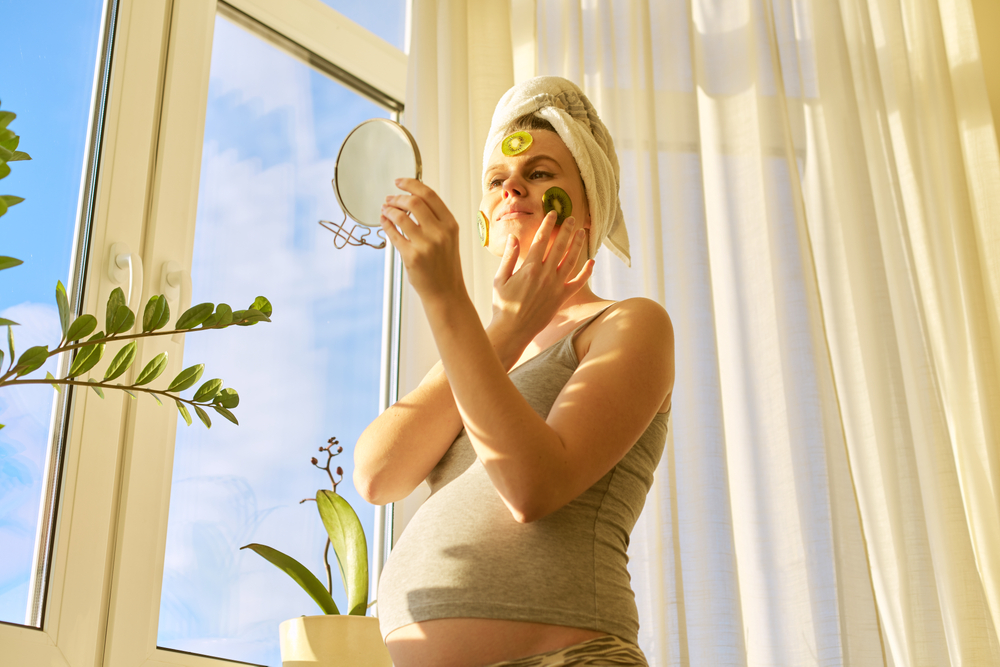 How to take care of your skin in pregnancy
How to take care of your skin in pregnancy
Most women face problems with the stretch marks during and after pregnancy. The main causes of stretch marks are hormonal disorders associated with a reduction in the production of elastin and collagen. The skin becomes dry, loses its elasticity and, instead of stretching, tears.
To prevent stretch marks in pregnancy, it is recommended to intensively moisturize and nourish the skin, both externally and from the inside. Experts advise drinking about 2 liters of water daily (to avoid swelling, drink most of the liquid in the morning). To moisturize the skin, it is recommended to use products that contain cocoa and shea butter, rosehip and pomegranate, as well as the vitamin E. It is useful for future mothers to massage themselves with the oil twice a day, paying special attention to the areas where stretch marks appear most often – breast, thighs, abdomen and buttocks.
During the pregnancy, do not forget about foods rich in vitamin E (avocados, nuts, seeds, vegetable oils) and collagen (organic bone broth). Their use has a positive effect on the elasticity of the skin. Moderate but regular exercise also reduces the risk of rapid weight gain, which is another cause of stretch marks.
If the skin condition worries you a lot, do consult a doctor. A specialist will help identify the cause of the problems and select the optimal and safe treatment.
Do not forget that an important point during pregnancy is Rh affiliation. It is necessary to know it at the earliest stages of pregnancy in order to prevent a possible Rh-desease.